An exhibition of works by kari cahill & rebecca curling
Kari's painting practice can be identified as having a strong connection to the wild landscape of this island, whereas Rebecca's work captures the movement and beauty of the human form. Although there are differences in their subject matter, the work has similarities in terms of approach; both achieving a balance of line and form.
This coming together of distinct elements led to the title of the show 'Coalesce'.
During the Exhibition weekend the space facilitated a series of drawing and painting workshops, as well as a relaxing yoga session.
All Photos + Video by Fellipe Lopes. www.cogordie.com
KAri cahill
Kari Cahill is drawn to the idea that we are from the land, and that through our experience of it we begin to embody its essence. Her work aims to close the gap between physical and emotional experiences of place. Through her projects she has been occupied with the notion that in order to understand where we come from and the elements that form us both evolutionarily and culturally, we must first find a way of accessing the natural world. She believes that this has the potential to create and facilitate a sense of belonging - one that may give us the courage to fight for ourselves and our place in this world.
Kari's most recent series of works are a visual interpretation of these experiences. By pulling and dragging colour and texture across the canvas with the same energy felt from the crashing rain or by manipulating the visceral medium of paint to create a balance of motion, each piece gestures to the presence in a fleeting moment. She is one half of 'Lay of the Land' (LOTL) – a site responsive arts organisation with artist Hazel Mc Cague. At its core, LOTL aims to challenge artists and audiences, by both making art more accessible and integrated into the lives and communities around us, and by driving artists to create informed artworks of a quality and depth demanded by the magnitude of their surrounding landscapes.
Currently Kari is represented by the Doswell Gallery, Roscarbery where she will exhibit again in November 2018. While she was studying Fine Art at the National College of Art and Design, she set up 'Basic Space' - a not-for-profit artist-led contemporary art space, and was Director of the space from 2011-2014. She set up residency programs and curated exhibitions and projects within this context; facilitating the work of both Irish and International artists practising a range of disciplines. Basic Space produced work for the closing ceremony of EV+A International as well as taking up residency at IMMA and TBG+S..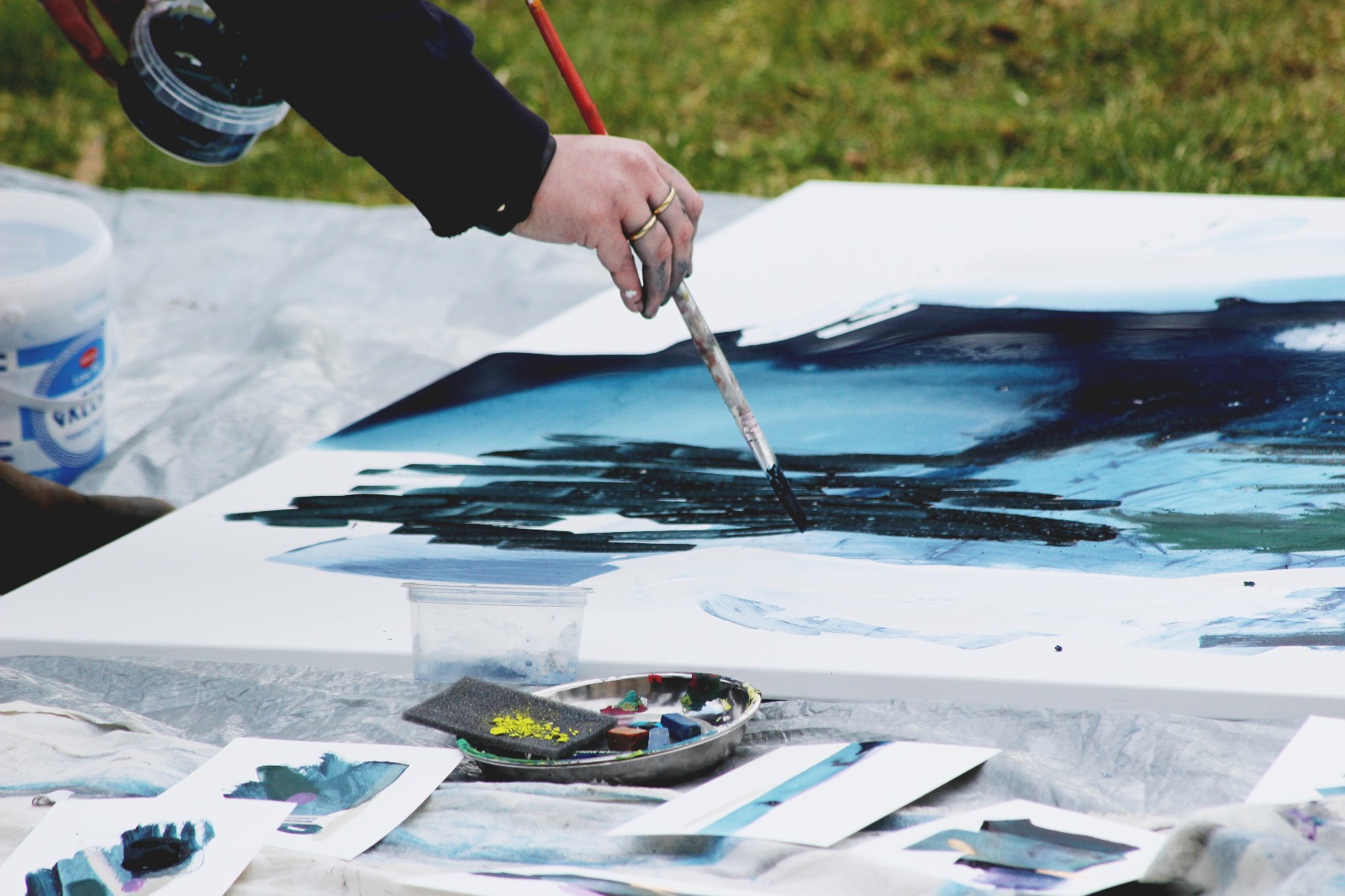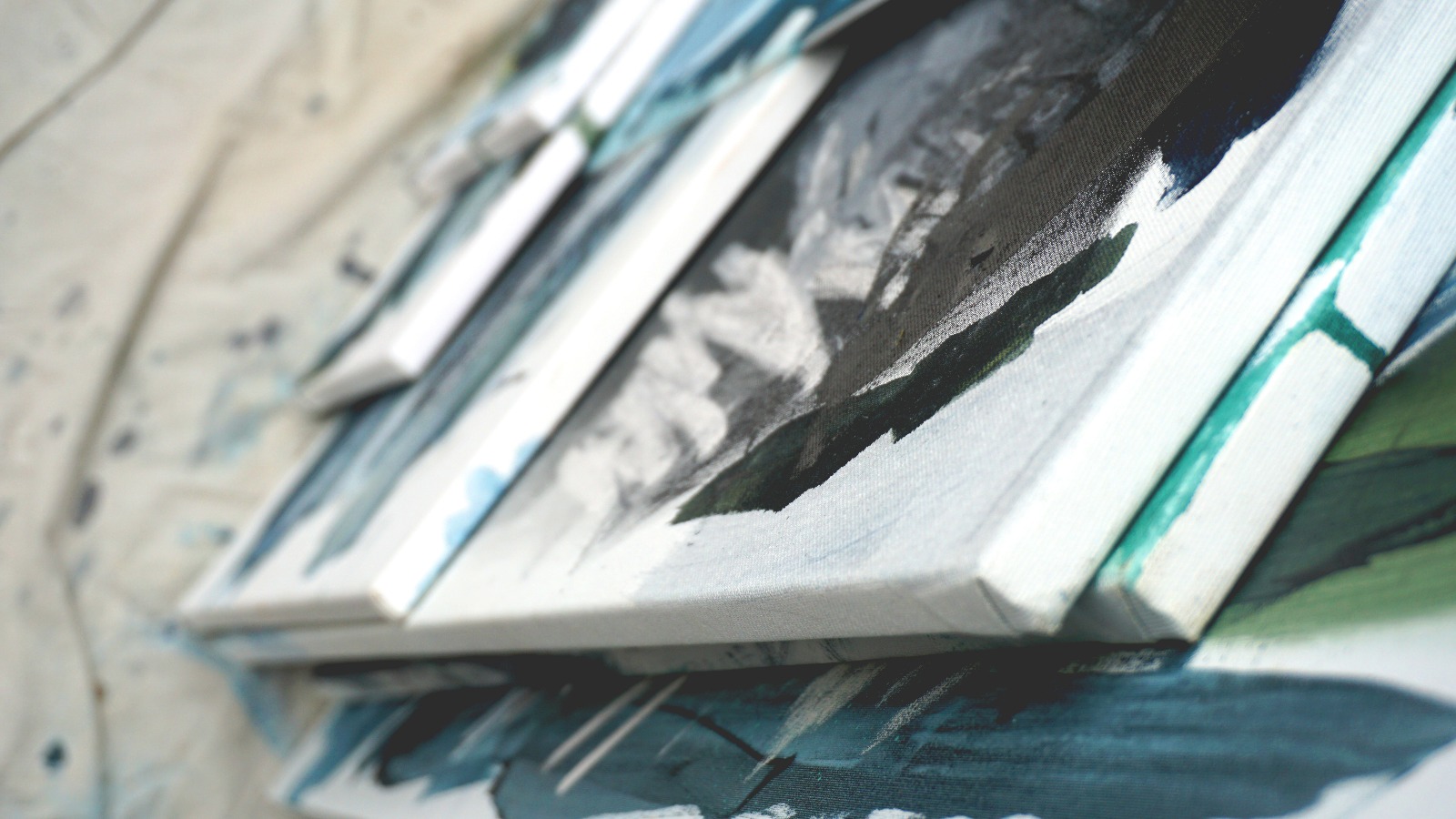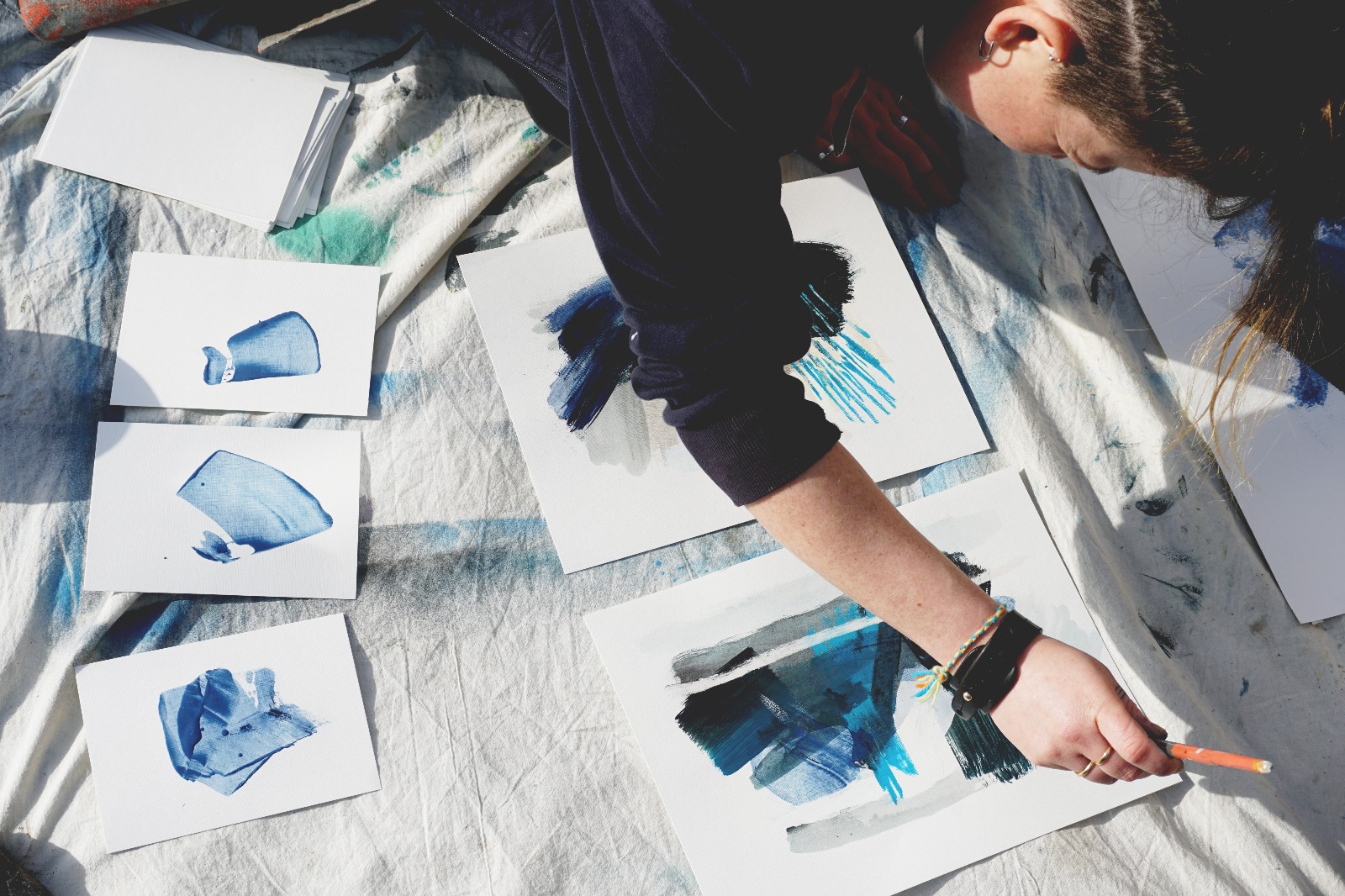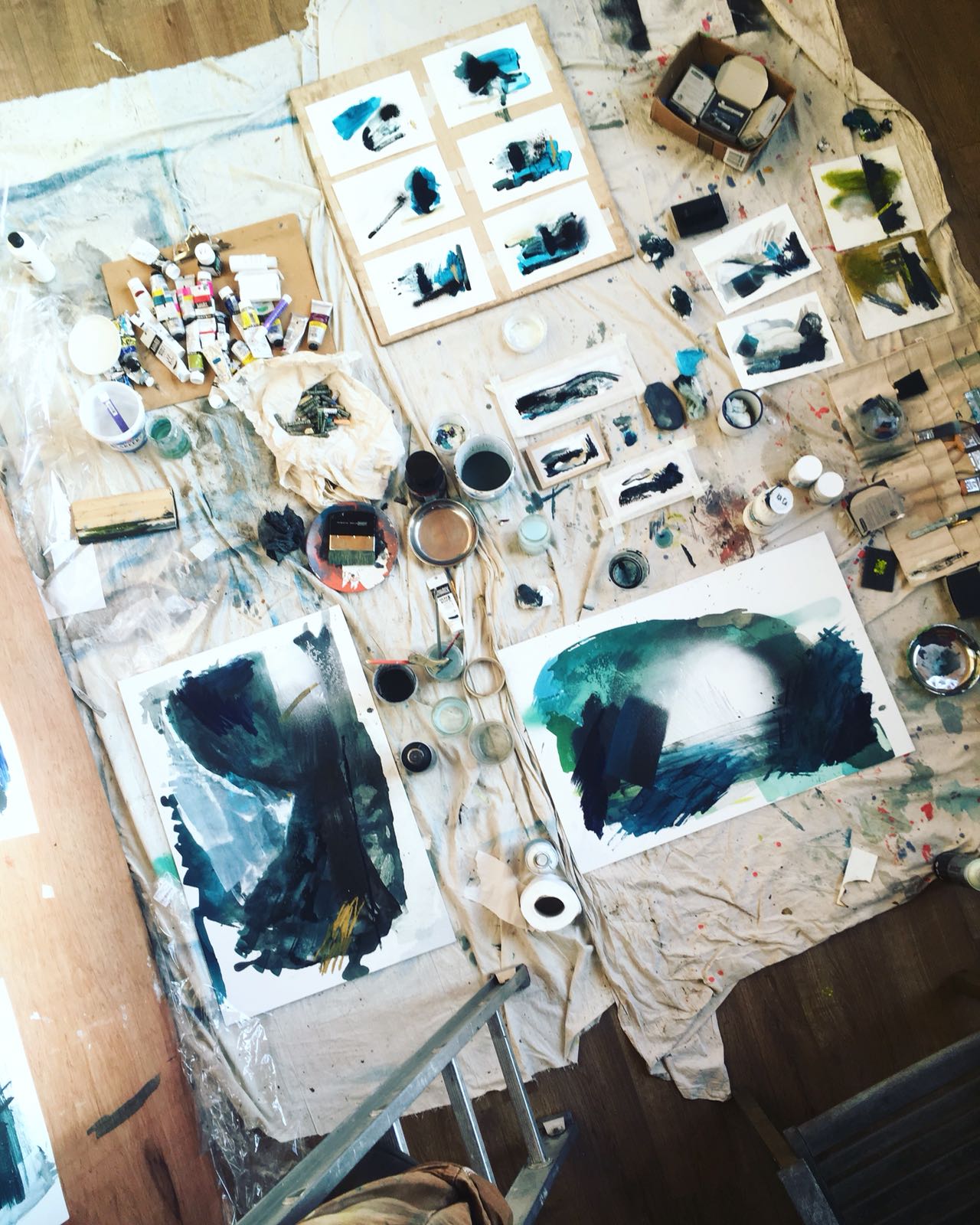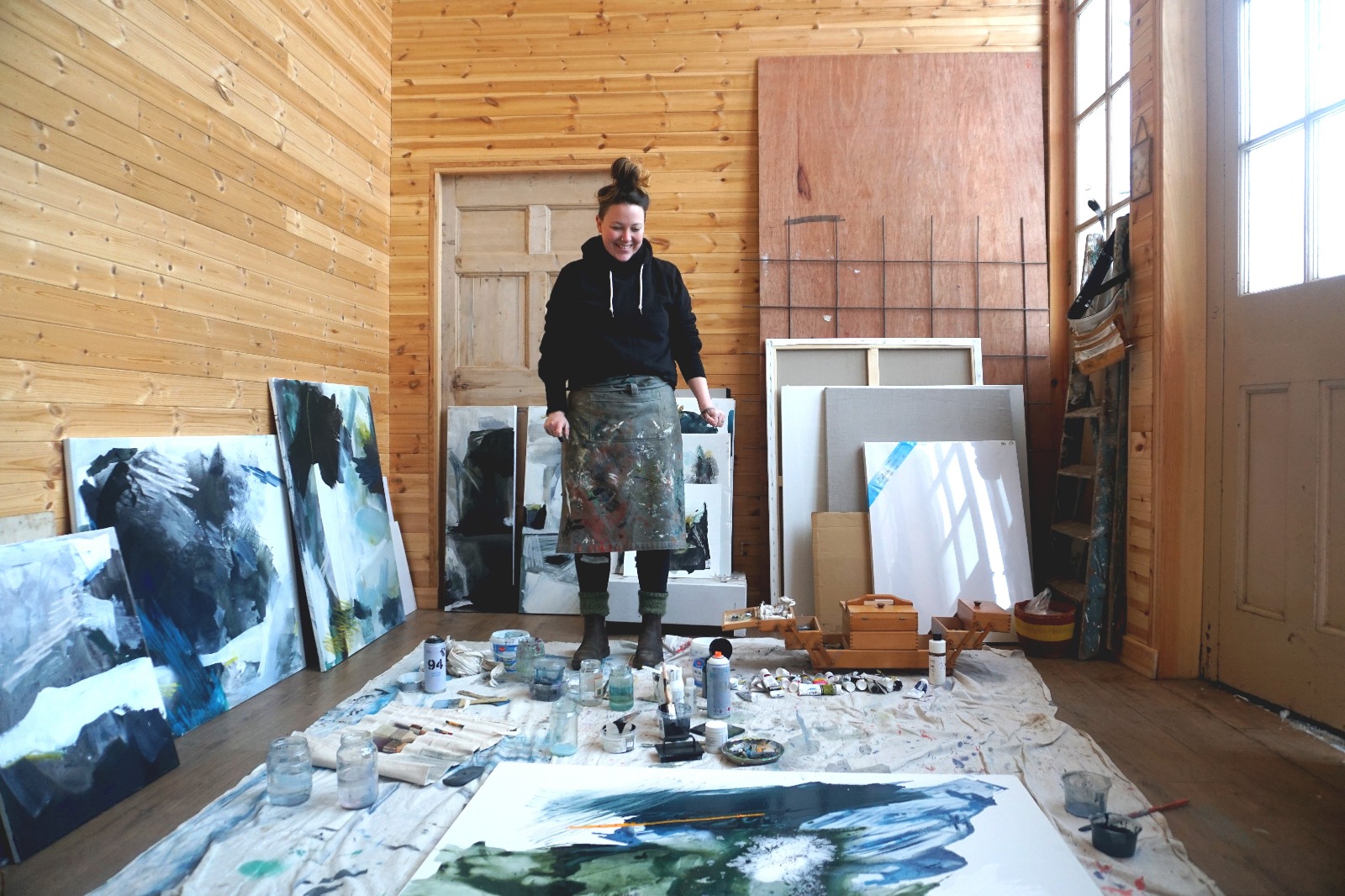 REbecca Curling
Rebecca Curling's work captures the movement and beauty of the human form with her confident and gestural mark-making.
"Training the eye to achieve a gestural, fluid quality of the line, which I believe can only be captured when drawing from life, has allowed me to explore the nuances of the human form. Stripping back my materials to charcoal and paper, gave me focus and direction for my work by further exploring the possibilities that could be achieved with basic, simple materials."
This process was the starting point for the body of work presented by Rebecca in 'Coalesce'. The work does not strive towards a finished result but rather is seen as a work in progress.The subjects seen in Rebecca's work are friends of hers, drawn from life. This allows for the work to portray a sense of familiarity, a connection between artist and subject.
Rebecca grew up immersed in the Irish country side, splitting her time between Clare and Tipperary. Growing up with an Artist father she was encouraged to pursue her love for art from an early age. She attended NCAD in 2006 and then went on to attend a scholarship at Firenze Arti Visive, Florence for two years which gave her a strong foundation in draftsmanship.
Rebecca has been part of several group shows and two solo shows in Dublin including 'Reflections' @ Urban Retreat Gallery and 'Corus' @ The Origin Gallery. She has attended residencies at The Tyrone Guthrie, Burren College of Art and Cill Rialaig. Rebecca recently moved back from London and has been working on the body of work for 'Coalesce' at The Brunswick Mill Studios in Dublin.